Prestige Commercial Cab & Chassis
The Premiere Cab and Chassis Truck Body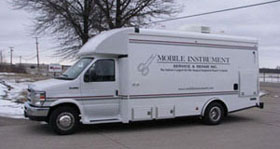 The Prestige Body™ is a new concept in commercial truck body offerings. So new that we have applied for a patent on its skin design. We developed two systems to build super-strong walls that will not rot and cause delaminating. Our fiberglass/foam/fiberglass laminated skins have three layers of aircraft style insulation that does not collect moisture, preventing mold and accompanying odors. It also provides an insulation value unmatched in the industry.
The steel sub-structure for the vehicle body walls and ceilings is made of galvanized hat channels. This provides a larger surface area for adhesives and improves durability. In addition, we go to extreme measure to make sure our truck body units are straight and square-we build them ourselves.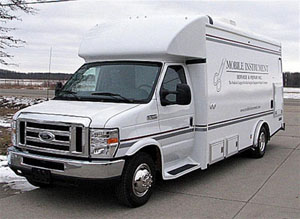 We build every component in an American Custom Vehicle to exacting specifications. If the body of the truck is not perfect, then the components have to be adjusted to fit. Since we could not find a manufacturer that could supply truck bodies up to our standards, the obvious solution was to build them ourselves. Now we have outstanding quality in the truck bodies and we don't have to wait on them either.